REGINA, Saskatchewan, June 15, 2023 (GLOBE NEWSWIRE) -- Information Services Corporation ("ISC" or the "Company") is pleased to announce a four-year exclusive partnership of the Saskatchewan Roughrider Foundation 50/50 raffle fundraiser. This partnership agreement with the Saskatchewan Roughrider Football Club, the biggest name in Saskatchewan sports, and the Saskatchewan Roughrider Foundation (the Foundation) will raise funds that positively impact the province's youth through the Foundation's three community pillars — education, health and amateur football.

"ISC is excited to support the Saskatchewan Roughriders and the Roughrider Foundation as a part of our investment in the communities where we live and work," says ISC President and CEO, Shawn Peters. "We have deep roots in Saskatchewan and believe in contributing to programs that help our province and the people within grow and thrive."
In 2022, ISC was the presenting sponsor of the Grey Cup Festival 50/50 raffle during its record-breaking year, raising over $1.3 million, with $750,000 invested back into the Saskatchewan community. This four-year partnership will ensure ISC continues to build and strengthen our communities across the province.
"After a very successful Grey Cup Festival partnership with ISC in 2022, we are thrilled to welcome them to the Roughrider family as the presenting partner of our 50/50," said Saskatchewan Roughrider Foundation Board Chair and Saskatchewan Roughriders President and CEO, Craig Reynolds. "The Saskatchewan Roughrider Foundation 50/50 helps us gives back to our community, and we are thankful to have a well-respected organization in ISC that shares our love of Saskatchewan and its people."
Tickets for the Saskatchewan Roughrider Foundation 50/50 presented by ISC can be purchased until the end of the 4th quarter of every Roughrider game — home or away. At the conclusion of the raffle period, the winning number(s) will be selected using a Random Number Generator system from all eligible ticket numbers for that raffle. The possible prize value is approximately $4.4 million, with over 10 million tickets available to be purchased online, in-venue or by phone at 1-888-474-3377.
Purchase 50/50 tickets, see additional details, review the rules of play or find winning numbers and draw times at riderville.com/5050-2, and learn more about ISC's giving priorities at company.isc.ca/social-responsibility.

About ISC
Headquartered in Canada, ISC is a leading provider of registry and information management services for public data and records. Throughout our history, we have delivered value to our clients by providing solutions to manage, secure and administer information through our Registry Operations, Services and Technology Solutions segments. ISC is focused on sustaining its core business while pursuing new growth opportunities. The Class A Shares of ISC trade on the Toronto Stock Exchange under the symbol ISV.
Media Contact
Jodi Bosnjak
External Communications Specialist
Toll Free: 1-855-341-8363 in North America or 1-306-798-1137
corp.communications@isc.ca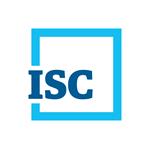 Source: Information Services Corporation