REGINA, Saskatchewan, Nov. 20, 2023 (GLOBE NEWSWIRE) -- Information Services Corporation (TSX:ISV) ("ISC" or the "Company") today announced the Company and its subsidiaries, ESC Corporate Services Ltd. ("ESC"), Enterprise Registry Solutions Limited. ("ERS"), Reamined Systems Inc. ("Reamined") and UpLevel (collectively, "ISC") have achieved ISO/IEC 27001 certification. ISO/IEC 27001 is an internationally recognized standard for managing information security.

Shawn Peters, President and CEO of ISC commented. "As a trusted partner of choice to governments, industries and communities around the world, data and information security is at the forefront of everything we do. Achieving ISO/IEC 27001 certification gives them even more trust in our Company. Furthermore, the investment we have made in 2023 to become certified not only benefits our current customers it is also expected to help generate new revenue and EBITDA growth in the future."
ISO/IEC 27001 defines requirements that an information security management system ("ISMS") must meet in order to obtain certification. The ISO/IEC 27001 standard provides companies of any size and from all sectors of activity with guidance for establishing, implementing, maintaining and continually improving an ISMS. Conformity with ISO/IEC 27001 means that an organization or business has put in place a system to manage risks related to the security of data owned or handled by the company, and that this system respects all the best practices and principles enshrined in this International Standard.
ISC successfully completed an audit by third-party firm BSI Group Canada Inc. to verify that it meets all requirements of the ISO/IEC 27001 standard.
This achievement reinforces the Company's commitment to maintaining the highest levels of information security and giving customers and clients added confidence in its products and services. It is particularly significant to some of our newest contracts in 2023, including the extension of ISC's exclusive Master Service Agreement (MSA) with the Government of Saskatchewan until 2053, international contracts in Cyprus and States of Guernsey, and most recently the State of Michigan UCC System contract announced earlier this month.
About ISC
Headquartered in Canada, ISC is a leading provider of registry and information management services for public data and records. Throughout our history, we have delivered value to our clients by providing solutions to manage, secure and administer information through our Registry Operations, Services and Technology Solutions segments. ISC is focused on sustaining its core business while pursuing new growth opportunities. The Class A Shares of ISC trade on the Toronto Stock Exchange under the symbol ISV.
Cautionary Note Regarding Forward-Looking Information
This news release contains forward-looking information within the meaning of applicable Canadian securities laws including, without limitation, statements related to the future operations, opportunities and financial performance of ISC. Forward-looking information involves known and unknown risks, uncertainties and other factors that may cause actual results or events to differ materially from those expressed or implied by such forward-looking information. Important factors that could cause actual results to differ materially from the Company's plans or expectations include risks relating to changes in economic, market and business conditions, changes in technology and customers' demands and expectations and other risks detailed from time to time in the filings made by the Company including those detailed in ISC's Annual Information Form for the year ended December 31, 2022 and ISC's unaudited Condensed Consolidated Interim Financial Statements and Notes and Management's Discussion and Analysis for the third quarter ended September 30, 2023, copies of which are filed on SEDAR+ at www.sedarplus.ca.
The forward-looking information in this release is made as of the date hereof and, except as required under applicable securities laws, ISC assumes no obligation to update or revise such information to reflect new events or circumstances.
Investor Contact
Jonathan Hackshaw
Senior Director, Investor Relations & Capital Markets
Toll Free: 1-855-341-8363 in North America or 1-306-798-1137
investor.relations@isc.ca
Media Contact
Jodi Bosnjak
External Communications Specialist
Toll Free: 1-855-341-8363 in North America or 1-306-798-1137
corp.communications@isc.ca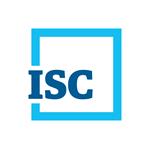 Source: Information Services Corporation